Gatherings are moments for all of us to come together in one place, whether thats so we could say hi, enjoy some good music, or for us to reflect before saying goodbye.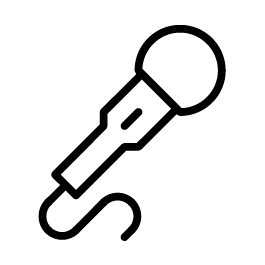 Keynotes are serious business, these presentations feature 22 speakers from more than 15 creative fields and disciplines.
Sprints are fast-paced talks brought to you by students that will shake up the room and get our brains going.
Workshops are a chance to get your hands dirty. You can drop in and out of our experience workshops as you wish to get a taste of what our guests do, or dedicate part of your day to create something awesome in one of the in-depth workshops organised by our guests.
Panels are moderated sessions for multiple speakers to share their insights and stories, and for you to ask and get your questions answered.
Breaks are there for you to take a breather, mingle and socialise with your fellow creatives. Or jump in and be part of a workshop during the breaks to switch things up.